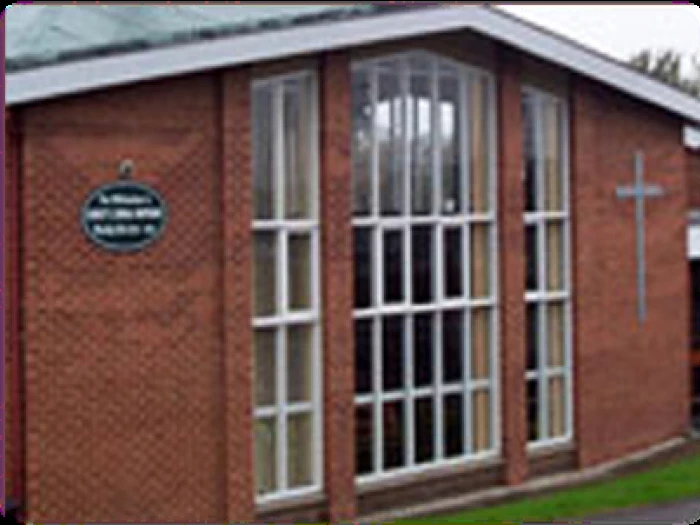 Welcome
A very warm welcome to Whittington Moor Methodist Church.
The church is situated close to the northbound A61, just off the Whittington Moor roundabout, neighbouring Whittington Moor GP surgery on one side and Gilbert Heathcote Primary School on
the other.
The church building opened in November 1981 and was the coming together of St John's Road and
Sheffield Road Methodist Churches, both of which were demolished to make way for
the regeneration of the Whittington Moor area. Since that time, friends from the
former New Whittington and Ulverston Road Methodist Churches have also joined the
congregation.
Worship
Sunday Worship starts at 10:30am and is mainly traditional, with occasional café style worship.
We are open for worship at Whittington Moor from Sunday 23rd May and look forward to welcoming people back for face-to-face worship.
At present there is no booking system, but if this becomes necessary, details will be updated. As well as social distancing measures inside the the building, face coverings must be worn. Stewards will be on hand for advice and procedures.
Attendance will be recorded for the purposes of test and trace and in line with GDPR.
There will be no congregational singing until we are advised otherwise and we will update our guidance accordingly.
Other Activities
Men's Breakfast on the first Saturday of the month at 8.30am.
Coffee Morning on the first Wednesday of the month from 10am to 12 noon.
Coffee, Chat & Craft on the third Wednesday of the month from 10am -to 12 noon.
Messy Church sessions, for children 5-11 years, are held every three months on Friday afternoons from 3.15 pm to 5.15pm as separately advertised.
These activities will start again as soon as possible; watch out for the dates and times.
Serving the Community
The church maintains a strong connection with the local Gilbert Heathcote Infant School. The children use the church for its Easter Garden, Harvest and Christmas Services. The minister and worship leaders give a brief talk on each occasion.
The Church premises are used by various community groups throughout the week, and it is
anticipated that many of these will resume when restrictions are lifted. Please watch out for further details.
For enquiries regarding room hire please contact Mike Spriggs on 01246 233475.
Church Post Covid Re-Opening
Pentecost marks the birth of the Church and so it is fitting that we aim to open the doors of our main worship space on Sunday 23rd May for our gathering at 10:00am. We remain vigilant and committed to providing a safe space for all who wish to attend. Therefore, we will replicate some of the best practice we learnt last autumn:
Bookings must be made in advance to ensure we achieve maximum occupancy through the safe distribution of seating.
Please book as early as possible by calling Ruth Oscroft on 01246 450074.
Bookings for each Sunday service will close at 9pm every Friday evening to allow time for the sanctuary to be set-up appropriately.
Face coverings must be worn and we must maintain social distancing whilst inside the building.
Attendance will be recorded for the purposes of test and trace and in line with GDPR.
We remain unable to sing and there will be no gathering for coffee afterwards.
These guidelines will continue to be reviewed in light of the changing Government guidance.