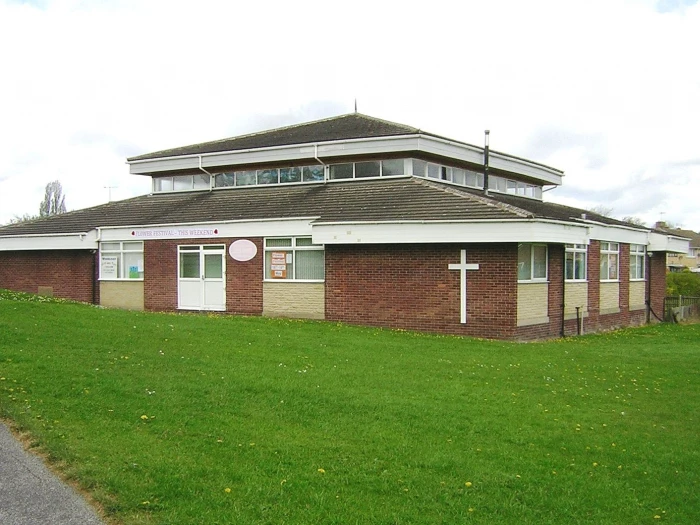 A warm welcome to Loundsley Green Church, a Local Ecumenical Partnership between the Church of the Ascension (Anglican) and Loundsley Green Methodist Church. Loundsley Green is a
large housing estate on the west side of Chesterfield. It was built in the early 1960s, principally to house Post Office staff who were relocating to Chesterfield as part of a decentralisation programme, and the two churches were built at the same time as the estate. After many years of working together an LEP was formed in 2005, and five years later we became a united congregation worshipping together in a somewhat transformed Methodist building, with the Anglican building leased to a Community Trust for use as a community centre. Members of the church support the trust, and both work together for the local community.
Our Methodist Minister is Rev Tracey Harris, and our Anglican Priest in Charge is Rev Sarah Colver. Sarah is Vicar of the United Benefice of Old Brampton and Great Barlow, with whom we also share an Associate Priest, Rev JanetQuick, and Assistant Curate, Rev Gill Ball.
With the lifting of Covid restrictions, services have returned to normal at 9:45am each Sunday. All are welcome, but we do ask you to wear a face covering.
Afternoon Tea in aid of Ashgate Hospice
On Saturday July 9th 2:30pm – 4pm, Loundsley Green Church are doing afternoon teas in aid of Ashgate Hospice. Please do join us for a cuppa and cake and help us raise money for our local hospice.