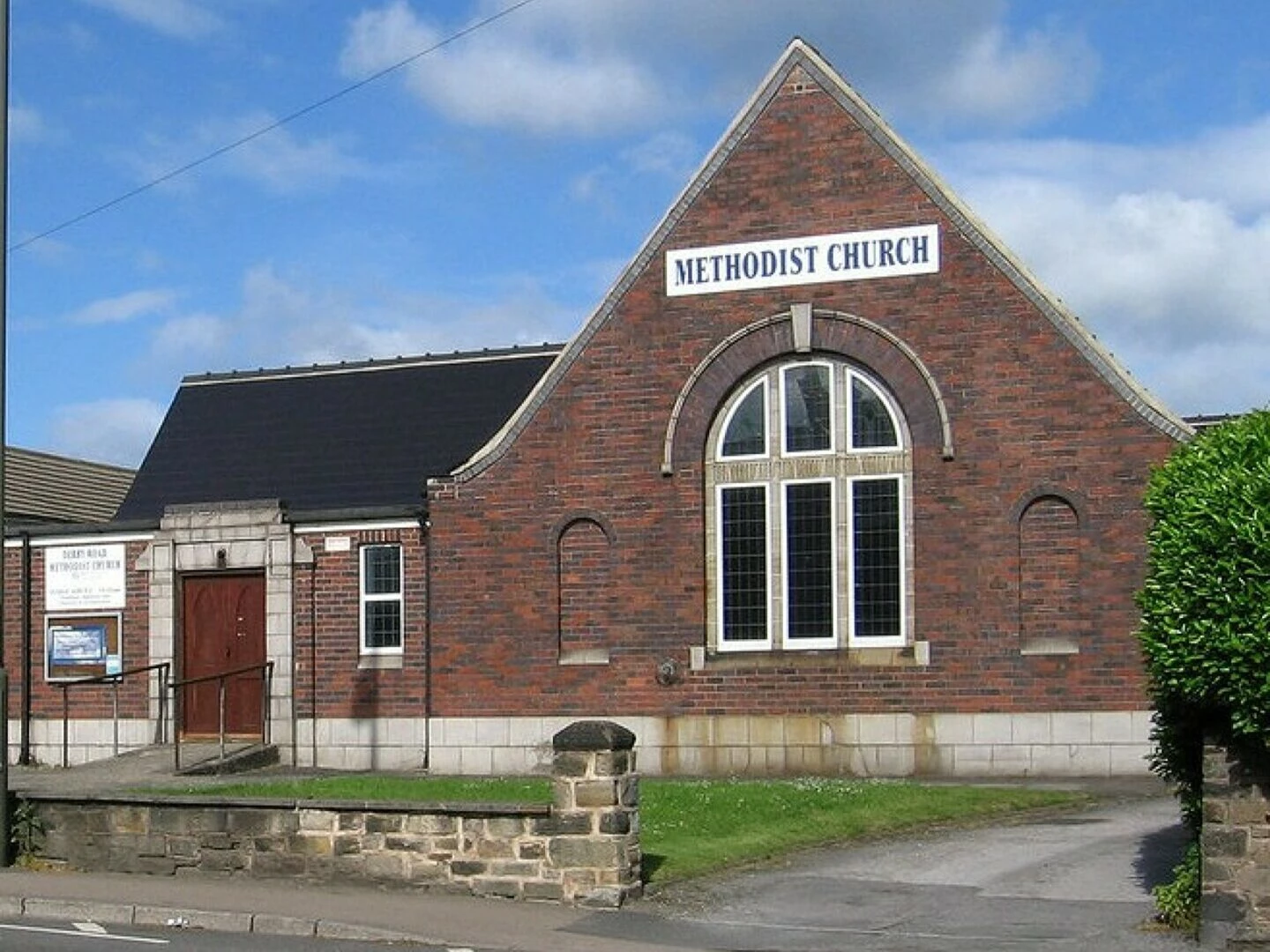 Welcome to Derby Road Methodist Church
The church is about a mile south of Chesterfield town centre and has a small congregation of people mainly from the local community.
Services normally take place every Sunday morning, but not at present due to government restrictions; however, there are opportunities to worship online with other churches in the Derbyshire North East Circuit. The situation is likely to change at short notice, so check the Services and Worship Online pages for more information.
The Minister at Derby Road is Revd Margaret Mwailu.
About the building
The Church replaced the original corrugated iron Church (the 'Tin Tabernacle') in 1927. Inside it has a light modern feel, thanks to a major refurbishment which has enabled the space to be used for different kinds of activities during the week. The hall next to the Church was opened in 1956, but is now a dental practice, which being located on Jawbones Hill, is the object of some local amusement!
Serving the community
Generally, the church building is used seven days a week for worship and community activities such as dancing classes, yoga, and slimming world sessions. It is very much a building to be used by the community as well as a base for Christian witness in the neighbourhood. The Church has links with other denominational churches in the neighbourhood and with the adjacent Spire Junior School where the minister is on the school governing body. Pupils from the school are welcomed to the church every Christmas for the annual Christingle Service.
As a caring community of Christians, members of the church have tried to reach out to those who are lonely or in need of support. There is a Fellowship Group which normally meets on the last Tuesday of the month. With encouragement from the minister, a 'Blue Christmas' service has taken place in recent years to provide an alternative to the usual carol services, ministering to those who find little to celebrate at what for them is a difficult time of year. 'Tea and Time for You' (in partnership with local Councillors) sessions have also been held during the week, open for anyone to drop in. Church members are keen supporters of the Chesterfield Foodbank and the church also supports other charities with donations.
Find out more
Please contact the minister or use the contact form if you have any questions.