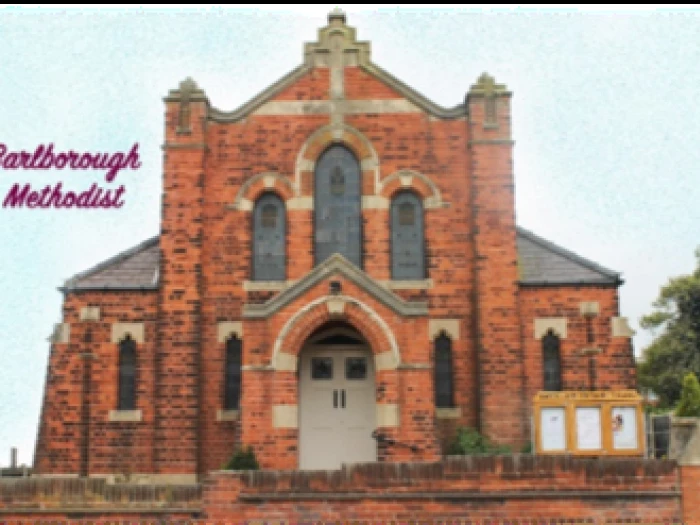 Welcome to Barlborough Methodist Church.
The Church is located on New Road, Barlborough. It is a small, friendly Church, welcoming all comers. Pre-pandemic an 11.00 am. service was held each Sunday morning. During the pandemic this moved to the earlier time of 10.00 am., although government restrictions have meant that this is not currently possible. However, there are opportunities to worship online with other churches in the Derbyshire North East Circuit. The situation is likely to change at short notice, so please check the Services and Worship Online pages for more information.
In normal times services benefit from the shared input of two organists accompanying hymns and songs from 'Singing the Faith', with more varied material being accessed and projected electronically. After the service fellowship is enjoyed over tea, coffee and biscuits.
The Minister at Barlborough is Revd. Mark Carrick
The Building:
The building dates back to 1913. Recent refurbishments ensure a warm welcome, the old pews having recently been replaced by comfortable chairs. The schoolroom has also been refurbished, including the provision of modern kitchen and toilet facilities. Further refurbishment plans have had to be put on hold until after lockdown.
Serving the Community:
In 'normal times' Church buildings are used by community groups almost every day of the week. It is hoped that as many of these groups as possible will resume when it is safe and regulations allow. Please keep an eye on the website for up to date announcements.
The pre-pandemic timetable was as follows:
Monday: Rainbows at 7pm.
Tuesday: Art Class at 10am to 12pm; Yoga Class at 6:15pm to 7:15pm (alternate weeks); Line Dancing at 7:30pm to 9:30pm (alternate weeks).
Wednesday: Lunch Club at 12:30pm to 2:30pm.
Friday: Family Film Night at 7:15pm, monthly.
Saturday: Art Class at 10am to 12 midday.
The Church raises funds for various charities, but chiefly Bluebell Wood Children's Hospice.
To find out more:
Please contact the minister or use the contact form if you have any questions.