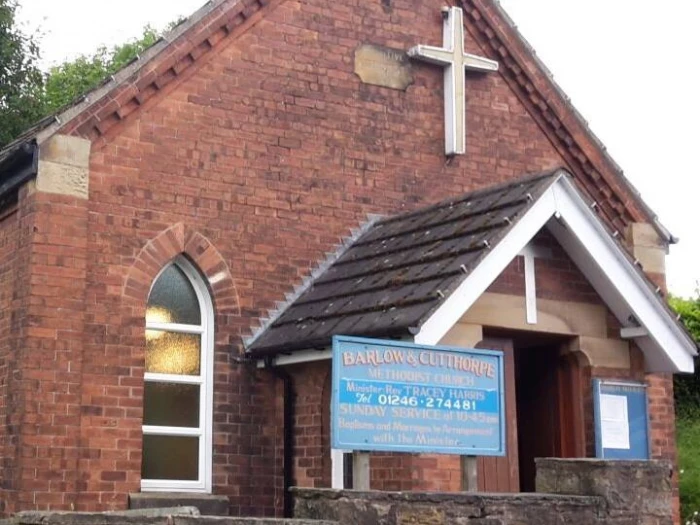 The Church at Barlow opened in 1893. A name change to Barlow and Cutthorpe Methodist Church followed in 2009 when Cutthorpe Methodist Church amalgamated with Barlow's congregation. The Church has been faithfully maintained and recently had a new kitchen thanks to the help of donations and grants. It has a wildflower meadow which attracts many types of flora and fauna.
Barlow is a pretty rural village and attracts holiday makers and walkers. The main highlight of the year is the carnival and well dressings each August. Thousands of people flock to see the wonderful creations. A blessing of the wells service in St Lawrence's Church is followed by a procession down through the village with stops at each of the three wells. Unfortunately 2020's was cancelled for obvious reasons!
The congregation at the Chapel are small in number and have recently made the difficult but ultimately courageous decision to 'cease to meet'. This is a Methodist term with indicates to the wider church and community that the local congregation feels that their work in a particular place has been completed and that it is time to bring it to a good finish. The Methodist Church has another distinct term – connexionalism. This concept or principle means that we recognise and really value that when we meet locally to worship and serve God as a gathering of Christ's disciples, we are essentially linked to the wider church, expressed at Circuit level (in our case 16 churches in North East Derbyshire), then at District level (in our case, the Sheffield District). We are part of the wider church. It is now the responsibility of the wider Circuit and District to explore and discern with the folks at our Barlow and Cutthorpe chapel how we might best support them as they come to this point in their journey. 
For more information please contact Revd Tracey Harris.