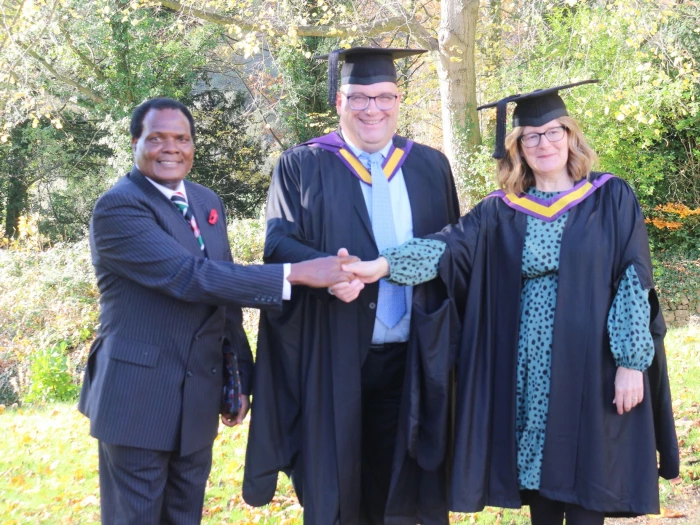 Derbyshire North East Methodist Circuit is celebrating three new academic achievements.
The Revd Tracey Harris and Mr Wayne Allen have both graduated with MA Degrees in 'Mission in Leadership, Mission and Ministry' and the Certificate in 'Faith in Change & Conflict' has been awarded to The Revd Dr Daniel Mwailu.
The awards were made by Cliff College at its Annual Graduation Ceremony at St. John's Parish Church, Tideswell on Saturday 13th November 2021.
Cliff College is one of the Methodist Church in Britain's two main training institutions and is to be found, between Baslow and Calver in the Peak District. Its post-graduate courses are validated by the University of Manchester.
Upon its formation in 2020, it was hoped that the Derbyshire North East Circuit would become a 'Learning Circuit'. In the Gospels, Jesus called people to be disciples. A Christian disciple is someone who follows and serves Jesus and is ever a learner.
Christian disciples are committed to life-long and whole-life learning and want to be 'endlessly understanding' the ways of God and the people and communities around them, so that they may serve God and our world well.
Our photo shows (left to right) Daniel, Wayne and Tracey at their graduation ceremony.
Are you interested in doing some study yourself? Cliff College offers a whole range of courses at various levels. They are easily accessible and include options for residential, online and day courses. Check out the College website for more information at: www.cliffcollege.ac.uk